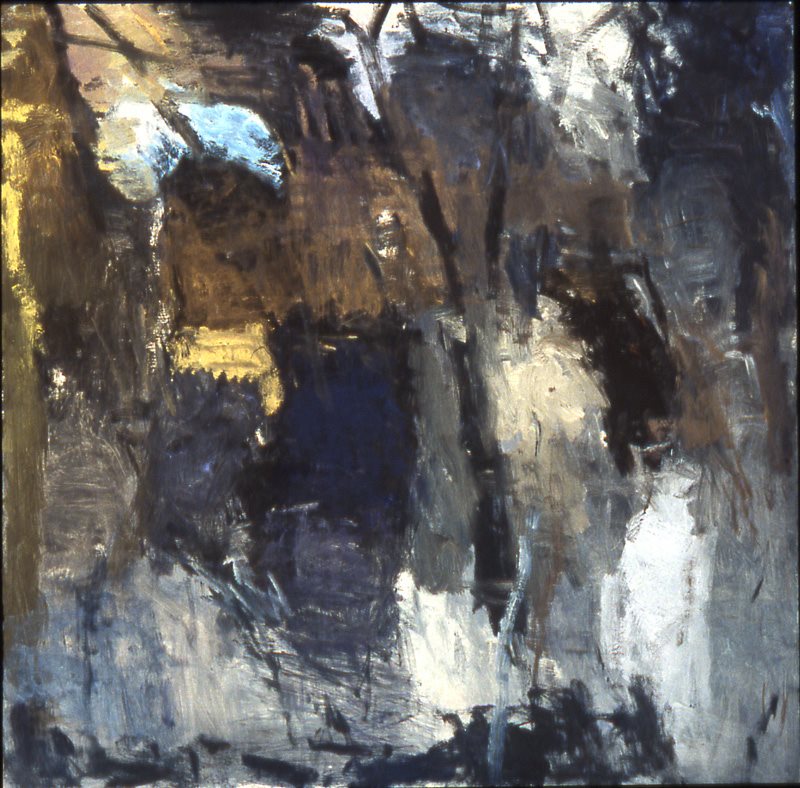 Winter Woods
32"x32" Oil, 2005
(Courtesy Lewallen Galleries)
I never met Forrest Moses, but he was well-known in the Santa Fe art scene. He died the week before last at 86 in Palm Springs.
I've always enjoyed seeing his work. He expertly distilled the essence of the landscape into a beautiful abstraction of color and shape. Whereas his earlier paintings possess more of the trappings of reality, some of his most recent works look like a much-used palette that someone forgot to clean off—a thing of beauty in itself, a riot of color that you can enjoy looking at forever—but as you linger over it, your realize it's a painting of a pond or a stream. (Moses stopped painting in 2012.)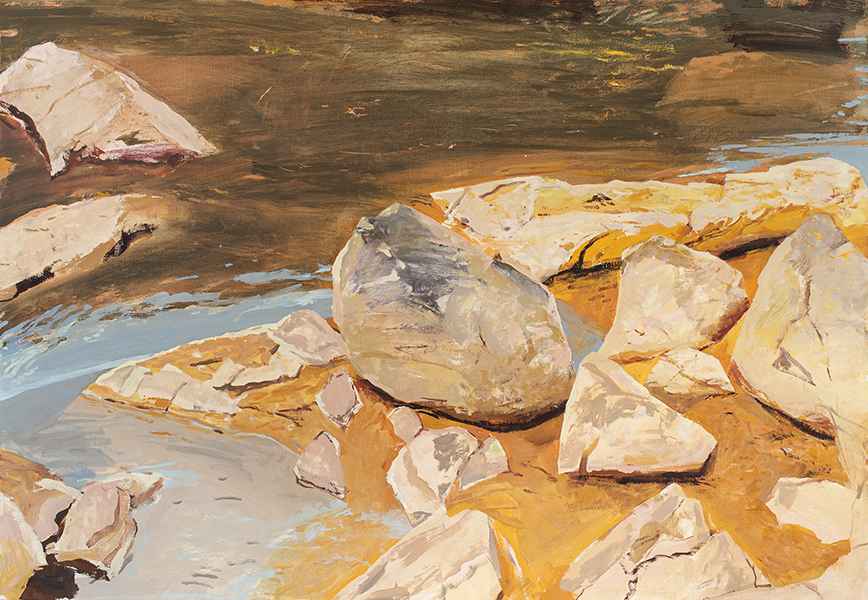 Rio Grande at Pilar, No. 4
42"x60" Oil, 1983
(Courtesy Lewallen Galleries)
While on tour in Japan after serving in the Navy, he was struck by the visual experience: "An empty space, an empty table, creates tension with anticipation of what might occupy it. While an object finds its importance to the space it occupies."
After earning a degree in Fine Arts from Washington and Lee University, Moses studied at the Pratt Institute in New York, and then moved to Houston to work as a designer before heading to Monterey, California, in 1965 to become a painter. He didn't stay long, though, being charmed by Santa Fe in 1969. He lived and worked there until seasonal allergies prompted him to move to Palm Springs in 2010.
Here's a short video about Forrest Moses (https://youtu.be/07eLsMCarn0):